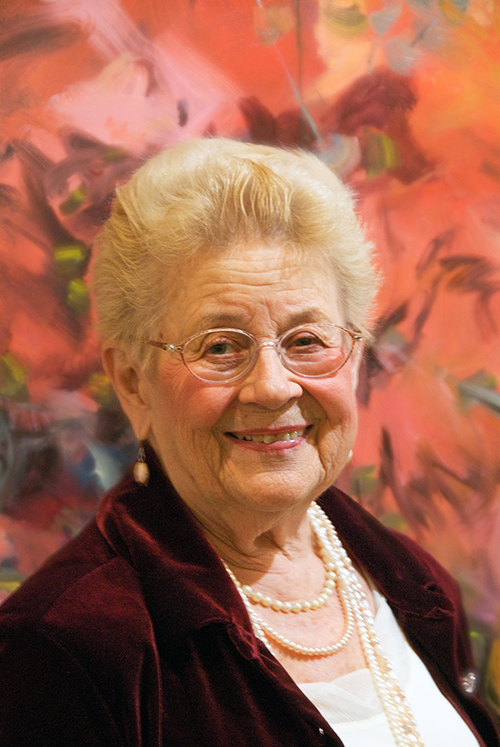 Born in Alma, Michigan in 1921, Jean Wagner Troemel was a versatile and prolific artist whose prized works are included in collections worldwide. She specialized in landscapes and also produced over 600 portraits, many of historical figures. She lived in Miami Beach, Dallas, Los Alamos, Albuquerque, Winter Haven and Orange Park, before moving to St. Augustine in 1969.
Troemel began painting as a child in South Florida under the tutelage of Nunzio Vayana, an important art force in the Palm Beaches. After high school, she attended the National Cathedral School for Girls in Washington, D.C., the Art Students' League and the National Academy of Design in New York City, where she studied with George Bridgman, Frank Dumont, and other prominent artists. She also attended The Norton School of Art in West Palm Beach and the University of New Mexico, Albuquerque.
Troemel was an honored Fellow of the Royal Society of Art, London. Her works were shown in prestigious museums across the U.S. and throughout Florida, including the Mennello Museum of American Art, a subsidiary of the Smithsonian, which purchased five of her paintings in 2007. She was included in the World's Who's Who of Womenand The Directory of American Portrait Artists.
A champion of the arts, Troemel founded the Winter Haven Ridge Art Association in 1950, the PAStA Art Gallery in St. Augustine, and served on the Florida Arts Group Board (FLAG). She spearheaded St. Augustine's First Friday Art Walks and funded the Best in Show Award that continues to be presented monthly at the St. Augustine Art Association. Jean Wagner Troemel passed away on January 18, 2018, leaving behind an enduring and inspiring legacy of art.