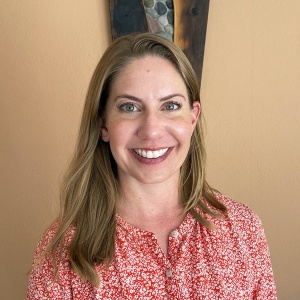 Jennifer Flynt, Administrator
Originally from Miami, FL, Jennifer graduated from Miami International University of Art & Design with a degree in graphic design and a passion for art and history. After four and a half years of working in communications, she walked into the St. Augustine Art Association in 2016, and never left. Jennifer oversees all facets of the Art Association including the exhibitions, programs and Permanent Collection. In her spare time, she enjoys little adventures with her dog Loki, kayaking and gardening. Jennifer can also be found frequently eating around the world at Epcot.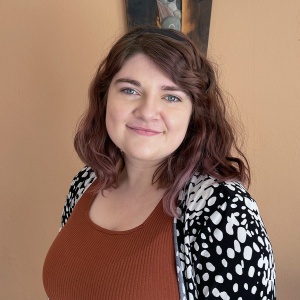 Bailey Poole, Administrative Assistant
With a background in museum studies and art history, Bailey first became involved with the St. Augustine Art Association as a curatorial intern from Flagler College in 2017. Having the opportunity to spearhead an exhibit centered around locally-renowned artist, Emmett Fritz, solidified her career interests: combining an appreciation for art with a passion for people. Less than a year later, she officially joined the staff and made a new home here at the Art Association. Now largely assisting with the day-to-day functions of the gallery, Bailey also coordinates all of the volunteers, manages memberships, and helps oversee the organization's annual Festival of Art. When not at the gallery, Bailey spends her spare time pursuing her own artistic hobbies -- if she's not chasing after her dog Scooby or binging the latest TV series, of course!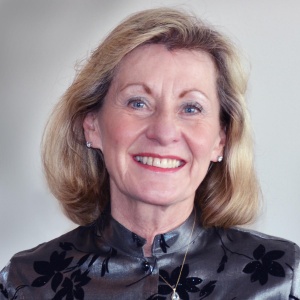 Diane Bradley, President of the Board of Directors
Diane L. Bradley is originally from western New York. She received her BS in Art Education from the State Univ. of N.Y. at New Paltz and her MS from Nazareth College, Rochester, NY. She was a Middle School and High School Art Teacher for 30 years. Art has been her profession and her passion. Diane and her husband Bill Mayer, retired and moved to St. Augustine in 2000. Recognizing what a gem she had discovered in the St. Augustine Art Association, Diane immediately joined as a Life Member, entering shows (winning a few awards), volunteering as a Docent, teaching children & adult art classes, and in 2004, joined the Board of Directors. It has been her privilege to serve as President of the STAAA Board of Directors since 2008. Diane's goal is to leave an enduring legacy to the Community by contributing her time, talent and resources to the St. Augustine Art Association.
Diane Bradley, President
Schaffer Weeks, Vice President
Barbara Strauss, Treasurer
Rita Urbanski, Secretary
Kay Burtin
Judi Cowan
William Masson
Eric Rakov
Phil Tutschek
Thomas Wolf
Karen Zander
INVESTMENT ADVISORY BOARD
Managers of the Planned Giving Fund
Stefan Zander, Chairman
Barbara Strauss, Treasurer
Cary Cowan
Bob Kerr
Amy Vo
Diane Bradley, Advisor
Jennifer Flynt, Advisor